Get Up to 2% Off Your Monthly Mortgage Payment With Our Buyback Program

Flashback Can Be Used for New Builds and Existing Homes
The 2-1 Flashback program is simple: a seller or builder contributes an upfront fee, which lowers your interest rate by up to two percentage points for the first two years of your loan. This knocks down initial monthly payments, so you can allocate funds toward transforming a new house into a dream home, and enables you to build equity as you ease into your new home. On a $250,000 loan with a rate of 5%, after a temporary 2-1 buydown of $5,232, here's what the reduction in monthly payments would look like for the first two years.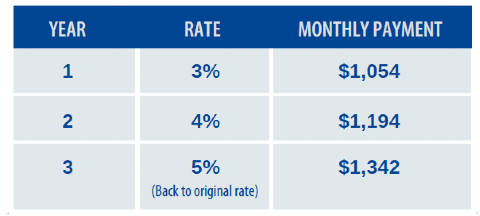 Learn More About Flashback
To learn more about Flashback, give us a call at (248) 486-1117. Better yet, get the application process started with our online mortgage app. It's fast, safe, and secure.